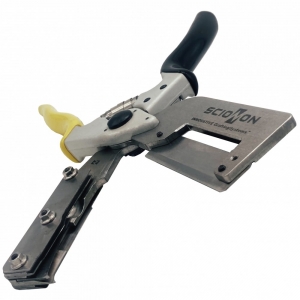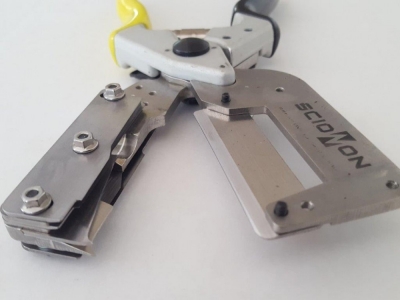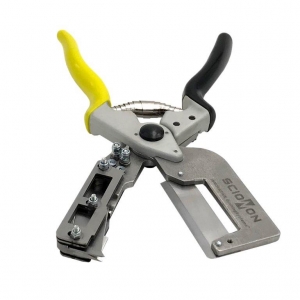 Hand held Grafting Shears
Item Code : SGS4-22R
Heavy duty model available from Europe
Model SGS4-22R now incorportates the solid spacer plates previously introduced on other models.
First introduced in 2015 model SGM5-22R were a development of Scionon's original Grafting Shears product range. A variant with the model code SGS5-21R was also supplied for a short time, while transitioning to new builds.
Model SGS4-22R has now replaced those previous models in Europe.
The slim jaw SGS4-20R variant is supplied from New Zealand.
With a jaw opening of 80mm these shears are capable of producing cuts in larger material of up to 20mm in diameter.and are supplied with 2 spare SGS18 blades. The cutting range is between 5mm - 20mm depending on material and graft type.
An optinal kerf grafting blade kit can be fitted to the jaws allowing the preparation of kerf scions for stump grafting.
Recommendation : SGM5-22R/ 21R substitute