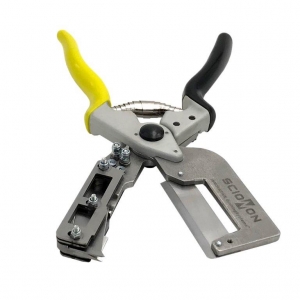 Hand held Grafting Shears
Item Code : SGM5-22R
First introduced in 2015 model SGM5-22R were a development of Scionon's original Grafting Shears product range. With a jaw opening of 80mm these shears are able to producing cuts in larger material of up to 22mm in diameter.
An optinal kerf grafting blade kit can be fitted to the jaws allowing the preparation of kerf scions for stump grafting.
Still available from Scionon Dstrbutors in Europe.