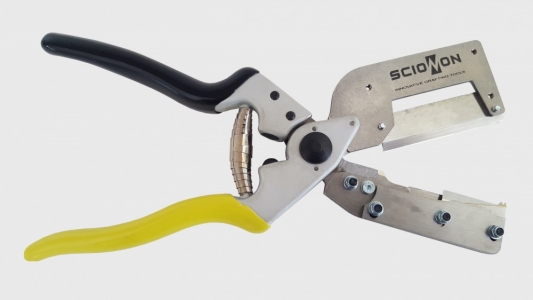 Hand Held Grafting Shears
Item Code : SGH2-16R
An older model Grafting Shears upgraded to the 'new look'. Suitable for the preparation of small to medium material of 5mm to16mm in diameter. Especially suited to preparing cleft grafts & chip buds, but will also easily prepare whip & tongue grafts.
Once skilled, users will be able to also prepare larger material. Ideal for preparing blunt cleft scions for kiwifruit stump grafting.
Supplied with 2 spare SGS18 blades & tool kit. Optional leather carry/ storage pouch available.
Available directly from Scionon New Zealand while stocks last.